This installment of Jennie Henderson's Salt of the Turf is guest columned by Jeremy Henderson.
Auburn students Michael Nunnelly and Kevin Johnson walked away from Jordan-Hare Stadium after the West Virginia game happy, drenched with 3.75 inches of rain and a blood alcohol level of 0.00%.
Their clothes were soaking wet. Their tailgate was bone dry.
Just like always.
Nunnelly and Johnson, both juniors, don't drink.
Neither do the now 14 other guys that help set up the College Kids Tailgate, a loosely but devotedly organized game day gathering that is beginning to draw attention on the Auburn University campus.
But if not beer, than what?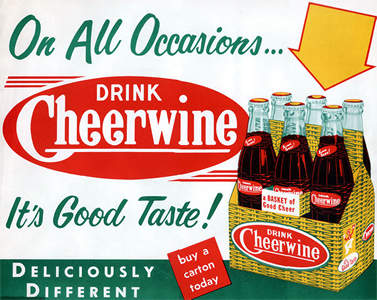 "Have you ever had Cheerwine?" Johnson asks. "We drink lots of Cheerwine."
The group started in 2007, freshman year, with seven friends who lived in Lupton Hall where the group still sets up camp. Seven friends who were Christians. Seven friends who just, you know, didn't drink.
"We just decided to tailgate together and it just grew into this," Nunnelly says.
"The most was 320 for the Mississippi State game a couple of weeks ago. Or at least that's how many signed the guest book. There were probably more."
Since the start of the 2009 football season, over 1,000 people have stopped by the tents full of Cheerwine and orange cotton candy and the guys wearing the orange jumpsuits (all College Kids Tailgate trademarks).
The group is unaffiliated with a specific church, denomination or campus ministry and isn't even explicitly evangelistic.
But connections have been made. Relationships developed. Lots of hamburgers grilled.
"I just appreciate them hanging out together and providing a place where kids can come hang out and feel safe and enjoy the game," says Johnson's mother's Tami, taking shelter from the first of the days many downpours underneath one of the tailgate's tents before the West Virginia game.
Tami and her husband Ken were both down from Birmingham for the day.
"It's a place where parents can know their kids are safe and where they would want them to be."
That's the idea, Nunnelly says.
"We wanted to create a no pressure environment," he says. "Something fun for everybody where people of all kinds of backgrounds, both church and unchurched, lost and saved, can come and build relationships and have a good time."
Johnson agrees.
"Hopefully it's making more of an impact than not just not having alcohol but by having people that are here developing relationships with Christians that are doing evangelism with their own lives," he says.
Nunnelly's mother Lottie, who graduated from Auburn in 1982 and tailgated with her son prior to this year's Mississippi State game, has seen just that firsthand.
"There's people that just walk up that don't know anyone there," she said. "There were some kids from Mississippi State that came up. I actually got to here someone asking another student, 'hey, so where are you going to church.' It was really cool to see it working."
Also cool to see working?  The bottle of Dale's with a hole punched through the cap for seasoning en masse.
Johnson gives it a shake.
"That's some Auburn engineering right there," he says, knocking back a Cheerwine.